Alberta Woman Designs Custom
Hats for Fellow Welders
About Dawn Hoskins
Dawn Hoskins is a creator. Her favorite part of any project is the assembly stage and fitting all the pieces together – a characteristic that has made her an excellent welder.
"Some people like to enjoy the finished work" Dawn said, "but I love bringing it all together and making clean welds."
Challenge
A welder is bound to run into a few fires, including the kind that actually burn from flying liquid steel.
"Hats out there don't do a good enough job of protecting your hair, neck and back from sparks and molten slag," she said. "So I researched all the parts of a hat and came up with my own."
The ideal hat for a welder protects the parts of your head that your face mask does not. That means the cap fits lower on the rear part of the head and the bill shields the neck to help sparks roll away from the back.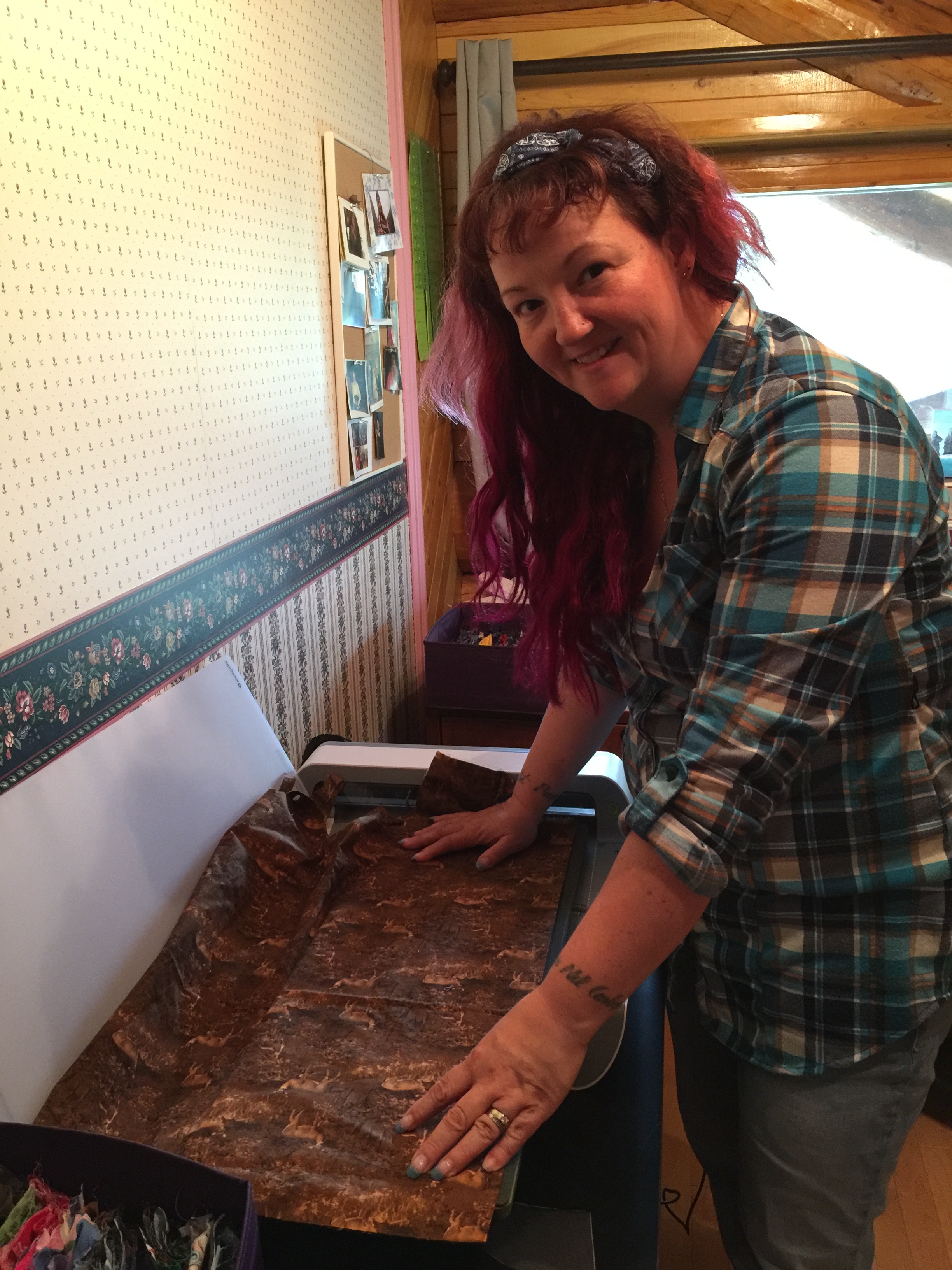 Dawn's hats became a quick hit with the welders at her local Boilermaker union in Edmonton, Alberta, Canada. However, she knew she was spending way too much time cutting out her personal pattern.
Solution
She found Custom Shape Pros and ordered a custom AccuQuilt GO! die that cuts out all the fabric parts of her hat. She uses the die in her AccuQuilt GO! Fabric Cutter.
"Because of the dies, I am able to make eight hats in eight hours, Before it would take one day for one hat."
Results
"They're so liked by everyone here that I've had to start embroidering people's names on them because they get stolen if they're not labeled."
Due to the increase in popularity of the hats and injuries that took her away from welding, Dawn is able to dedicate more time to making and selling hats. She is filling custom orders and selling finished hats at her union after meetings.
"My die has been so helpful."
More customer success stories: Apparel & Jewelry
Company
Hoskins Hats
Location
Lindale, Alberta, Canada
Customer Since
2013

Die-Cutting Machine
AccuQuilt GO! Fabric Cutter
Custom Die Type
AccuQuilt GO! Fabric-Cutting Die
Do you have an idea? Let us help you get started with a FREE quote.