Pink Banana Trading Co. Reduces Costs
by Making Own Packaging
About PINK BANANA TRADING CO.
Yiries Saad lives in Carolina, Puerto Rico, where there are souvenirs in nearly every shop. Most of them suffer from an affliction he calls "Made in China Syndrome."
"Some people just think about making a buck," said Yiries. "What people really want when they are on vacation is to find something locally made."
He started a business called The Pink Banana Trading Company that is trying to fill as many stores with his mostly made in Puerto Rico mugs, bags, puzzles and T-shirts.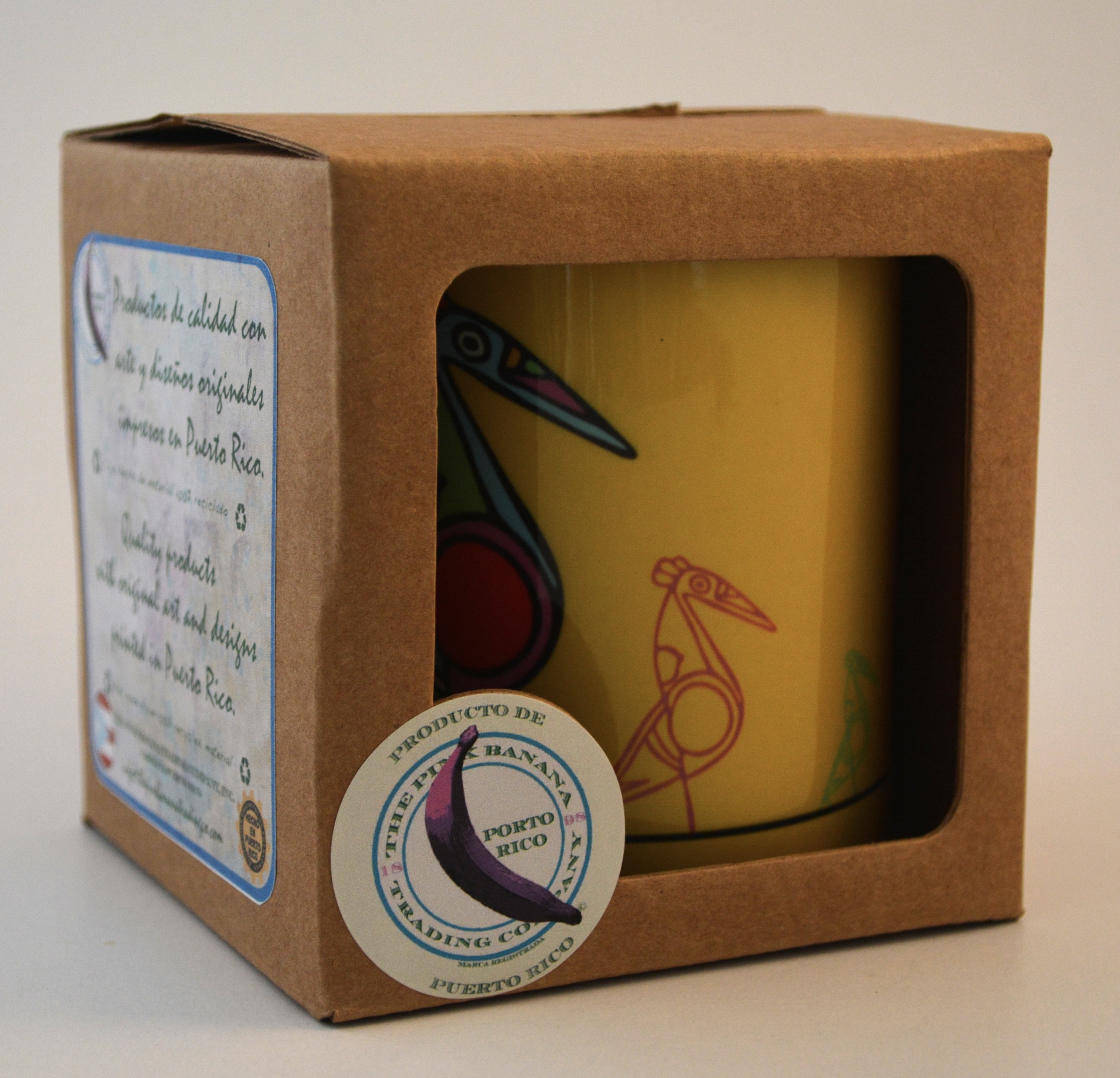 "Because we are on an island, not everything can be from here," Yiries said, "but I thought if I could at least print my designs on the mugs and T-shirts, that would be more local than bringing the entire product in from China."
Challenge
The cost of shipping packaging materials for his mugs to Puerto Rico is astronomical.
"The box was going to be more expensive than the mug," he said.
Yiries started looking for ways to construct his own boxes with thin cardboard and found Custom Shape Pros after searching online for precision cutting tools.
Solution
Yiries invested in an AccuCut GrandeMARK 2 Die-Cutting Machine and designed a custom standard steel-rule die that would cut out a box to house his mugs. He also purchased a custom die to cut out jigsaw puzzles, another of his products.
Now instead of bulk shipping pre-manufactured packaging he may not be ready to use, Yiries can cut out boxes as needed.
The Pink Banana Trading Co. has become his primary source of income, and he's been featured on local TV news channels with his wares.
What advice does Yiries have for other entrepreneurs? "(Custom Shape Pros) helps small businesses start out on the right foot," said Yiries. "Don't be afraid to start up something, You don't know where it will lead."
Company
Pink Banana Trading Company
Location
Carolina, Puerto Rico
Customer Since
2014

Die-Cutting Machine
AccuCut GrandeMARK 2 Die-Cutting Machine
Custom Die Type
Standard Steel-Rule Die
Do you have an idea? Let us help you get started with a FREE quote.