Snapliments Inventor Saves Time Making Reward Token System for Students
About SNAPLIMENTS
When you see a well-executed grade school yearbook, you can thank adults like Jen Burns who make sure students have the resources and skill sets to get the job done. Jen lives in Tiffin, Ohio, and has coached yearbook kids for the last 15 years. She says she began to notice something different about each new batch of students.
"Kids didn't seem to be as driven or motivated as they used to be," Jen said, "and I had to figure out how to get them excited."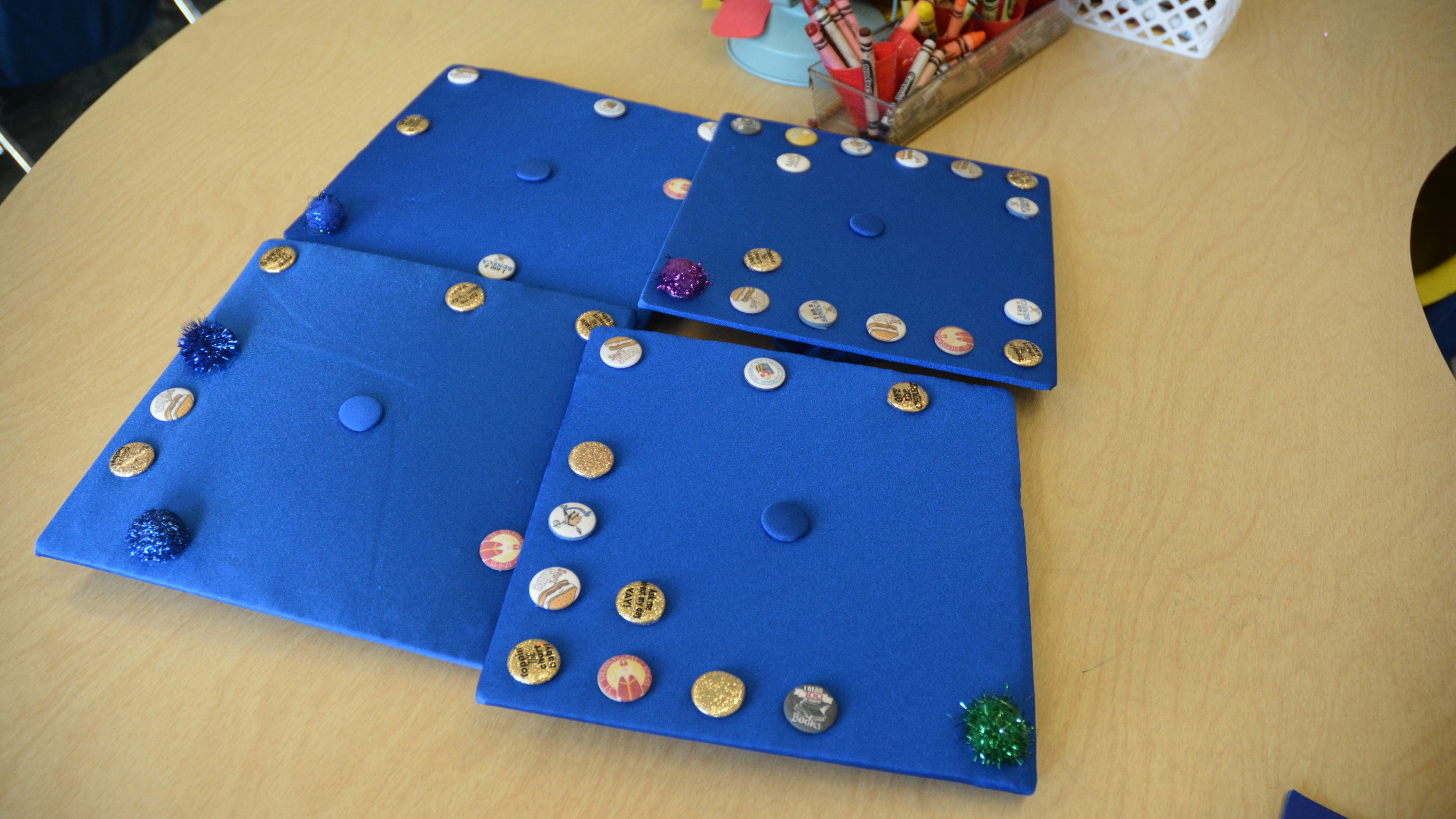 She noticed how traditional button pins were a huge success at her summer yearbook camp and in the classroom, but she wanted something safe, not pokey like traditional pins. She then created something that could be used for all ages by making colorful snapping buttons as rewards for good behavior and exceeding expectations. The "Snap-its" as she calls them, were a huge success.
Since that summer, Jen began tweaking the program to fit schools of all grades with her Snapliments Program.
"The best part is teachers are able to tailor things to help their kiddos reach reading, math or any goal," said Jen.
CHALLENGE
Her program grew from just I Can Ribbons that hold Snap-its into graduation Snap Caps that could display student's hard-earned Snap-its from the whole school year. It turned into an incredibly manual and time-consuming process.
"I was literally drilling graduation cap boards by hand," she said.
She also needed a solution to cut out the fabric that goes on the outside of the Snap-its.
solutioN
Jen started looking for faster, scaleable options and found the AccuCut GrandeMARK 2 Die Cutting Machine and AccuCut's sister company Custom Shape Pros.
"I was able to have a custom die built just for what I needed," Jen said. "And the customer service was amazing, from getting things designed to consistently speaking to the same individual."
The biggest win for Jen though comes from the tick-tock of her watch.
"Something that used to take me five minutes to cut out, I can literally cut out in seconds."
More customer success stories: Children's Products
Company
Snapliments
Location
Tiffin, Ohio, USA
Customer Since
2016

Die-Cutting Machine
AccuCut GrandeMARK 2 Die-Cutting Machine
Custom Die Type
Standard Steel-Rule Die
Do you have an idea? Let us help you get started with a FREE quote.